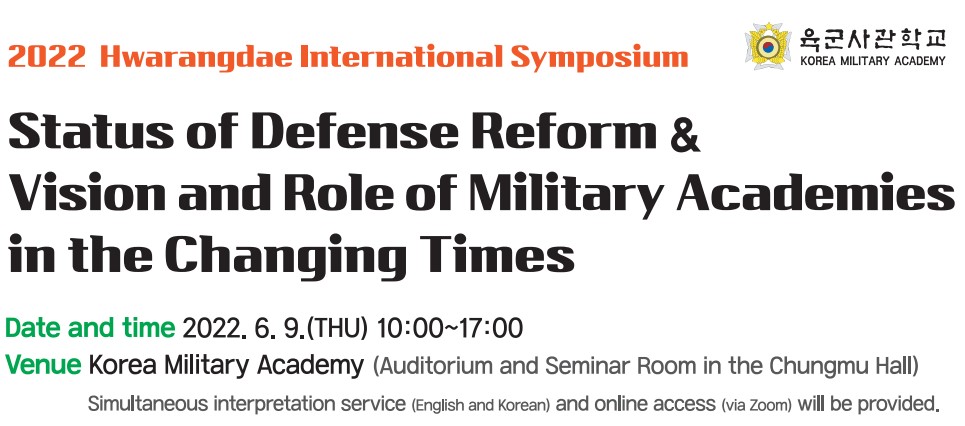 ---
To promote related research for developing the military and to encourage international exchange of cutting-edge knowledge and information, the Hwarangdae Research Institute at KMA holds the Hwarangdae International Symposium every year. This year, the 40 year old annual event is entitled "Status of Defense Reform, and Vision and Role of Military Academies in the Changing Times," and invites domestic and international experts and leaders to ask for their valuable opinions and ideas.
As this offline event is also accessible via Zoom, the KMA Superintendent request the honor of your participation to dignify the symposium, a place for meaningful discussions and cultural exchange.
May 2022
Superintendent, Korea Military Academy (KMA)
LTG Kang, Chang Goo
Please RSVP for online participation by email at kma13223@gmail.com by 27 May 2022.
Please find here the program of this event in PDF format : 2022 Hwarangdae International Symposium
---